Click on a header for main topic, or hover and click on one of the drop-down topics.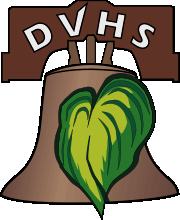 DELAWARE VALLEY
HOSTA SOCIETY
Spring meeting Zoom video presentation
Take a shot! Karl Gercens, horticulturist and photographer
Tuesday, April 20, 7–8 p.m.
​
In place of a Hosta Show this year (postponed from last year), DVHS will be devising a Hosta Photo Show for 2021. We'll compete in classic categories such as Glamour Shot (clump portrait) and Hosta Landscapes, along with a few new and surprising categories. In advance of this new event, we could all use some lessons on great garden photography, and Karl Gercens is the right one to school us!
​
Join Karl as he explores the world through his lens capturing plants and landscapes with his lens. In this presentation we will experience how light can capture a mood and timing is what makes a moment really happen. We'll look at ways to overcome challenging situations like harsh sun as well as tips on making your subject really pop. Training your
eye to look for lines, and avoiding the mistakes that so many of us fall for will all be captured in this colorful adventure of eye-candy and inspiration.
Check out some of Karl's work on his Facebook and Instagram profiles where some of his images are shared. For an inspiration overload you can browse over 3000 gardens he's visited on the Travelogue button on his website.
​
DETAILS:
Email and internet access required for attendance!
The Zoom meeting will allow you to join early so you can get logged in. The introduction and presentation begin at 7:00 p.m. Further instructions will be sent in the email with the meeting link. See introductory information below. Use the Contact form to indicate your plan to attend (so we have your email address), or if you need more information.
​New to Zoom? Here's what you need:
Email address: I will send out the Zoom link, with instructions, a few days before the meeting. For security reasons, we won't include this in the newsletter, our website, or on Facebook. If you haven't been receiving emails from us already, use the Contact form to send us an update.

A computer, tablet, or smart phone that will let you see the presentation. You do not need a camera for this, as we won't need to see you, you just need internet/WiFi.

An app that lets you use Zoom: you can download the "Zoom desktop client" from whatever app (application) store works on your system, or go to to download the app. You do not need to create an account, just installation of the app.
If you have not used Zoom on this device previously, you should either do the download in advance at your convenience, or simply "join" the meeting via the link early enough to let your computer/tablet/phone do the set-up in time. If you have questions about using Zoom, go to support.zoom.us, where there are guides and videos to help you.
During the meeting, you may want to ask questions. Zoom has a button you can click for "Chat," which lets you type in a comment that the moderator can then ask the presenter. (The button may be in different places depending on your system, but will always look like the cartoon "word bubble.") We will keep everyone but the host, moderator, and presenter on "mute" during the presentation. Chat is the only way you will be able to communicate during the presentation. After the presentation, you can use the "raise hand" feature to ask questions directly, as time permits.
Let's bring the DVHS into the 21st century! Zoom along with us!