Click on a header for main topic, or hover and click on one of the drop-down topics.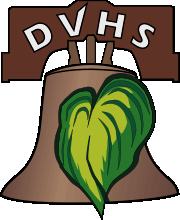 DELAWARE VALLEY
HOSTA SOCIETY
Celebrating hostas since 1982!
June 3, 2023, 1 p.m.
Garden visit at Boulder Haven
DETAILS:
12:30 Set-Up

1:00 Hostatality and Garden Walk

2:00 Meeting and Auction

3:00 Clean-Up
The Garden of Carol Verhake
926 Herford Dr., Berwyn, PA
​
From the North and East. Take 202 southbound to exit 252S, Paoli. Follow 252S for about 5 mi. Turn right onto Buttonwood Rd. Proceed about 0.7 mi. Turn left onto Hereford Drive. Carol Verhake's home is ahead on the right.
From the West. Follow 202 northbound to 252S, Paoli. Proceed as above.
From South and Southeast. Take 476 northbound to Rte. 3, West Chester Pike. Proceed westbound for 2 mi. Turn north at Newtown Square onto 252N. In about 3 mi., Buttonwood Rd will be on your left.
From South and Southwest. Take 202 northbound to Rte. 926, Street Rd. Turn east on 926 (which joins Rte. 3) and go 10.9 mi. to Providence Rd. Go north on Providence for 1 mile, then right on Goshen Rd. for 0.3 mi before turning north (left) on Grubbs Mill Rd. In 1.4 mi., bear right to continue on Grubbs Mill Rd, which becomes Buttonwood Rd. In about 0.75 mi., Hereford Dr. is ahead on your right.
​
Hostatality:
Brown bag lunch suggested.

Please bring "nibblies" to share through-out the afternoon.

Water and lemonade will be provided.

If you are donating plants for the auction, please label them carefully.

Don't forget to bring your chair!